About Us
Founded in 1919, The American Legion Auxiliary has nearly 1 million members from all walks of life. The Auxiliary administers hundreds of volunteer programs, gives tens of thousands of hours to its communities and to veterans, and raises millions of dollars to support its own programs, as well as other worthwhile charities familiar to Americans. It is all accomplished with volunteers.
While originally organized to assist The American Legion, the Auxiliary has achieved its own unique identity while working side-by-side with
the veterans who belong to The American Legion. Like the Legion, the Auxiliary's interests have broadened to encompass the entire community.
The American Legion Auxiliary is the world's largest patriotic service organization. Through its nearly 10,500 units located in every state and some foreign countries, the Auxiliary embodies the spirit of America that has prevailed through war and peace. Along with The American Legion, it solidly stands behind America and her ideals.
Officers 2021 - 2022
President -
1st Vice -
2nd Vice -
3rd Vice -
Finance Officer -
Chaplain -
Sgt. at Arms -
Judy Lanci
Carolyn Engeldrum
Lorraine Johnson
Dianne Lanci
Jan Salveggi
Kate Devine
Dolores Stoltze
President's Message 03/15/2022 -
Presidents message:
Our 2021/22 Auxiliary year is going to be a great success even through a pandemic. We are proud to continue a successful year reaching our membership goal plus one to date.


We were able to support our Veterans at the VA sending in shaving cream and other toiletries that couldn't be sent to our troops. We have sent 45 boxes to our troops still serving throughout the country.


Flags were distributed to schools and education on flag etiquette was taught in four classes.


28 turkeys with all grocery items needed for a Thanksgiving dinner to was given to families in transitional housing.


This year we distributed over 900 toys to Veterans children and children in need. We also gave them boxes of assorted chocolates. Along with an additional donation of 14 boxes of toys we sent to the transitional housing children.


We continue to stay active supporting homebound Veterans and families in need. Food deliveries to two families in need and food distributed to the community assisted by Auxiliary members. Food Donations have been made to assist this program.
We plan on sending Easter holiday baskets to Veteran families and hope to help with clothing needs.


Please keep those who are suffering from wounds of war in your prayers,


Service not Self.


Judy Lanci, President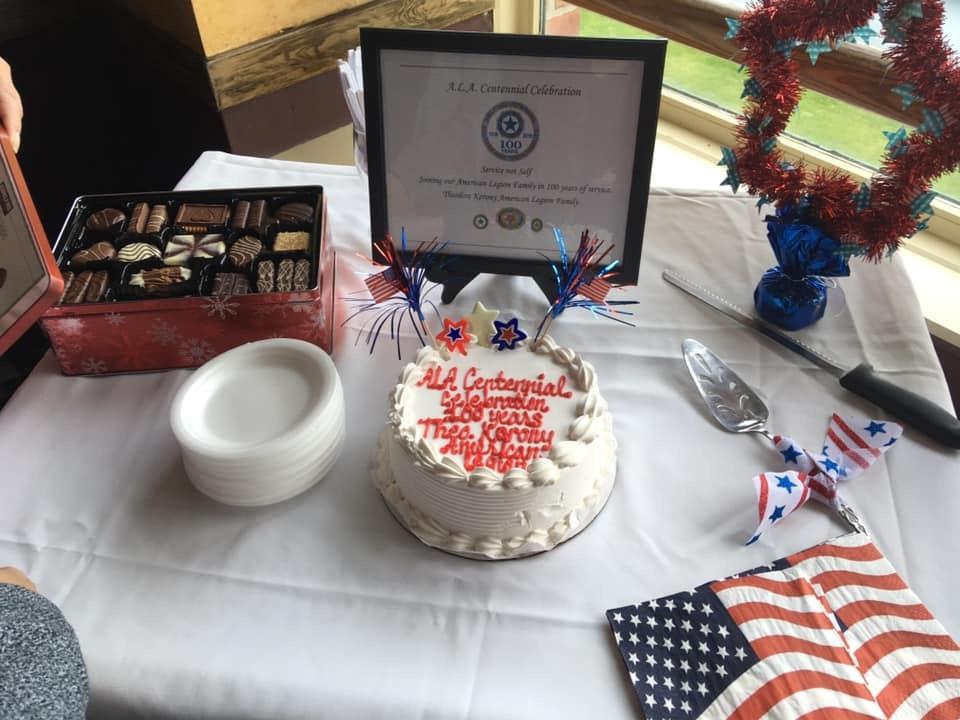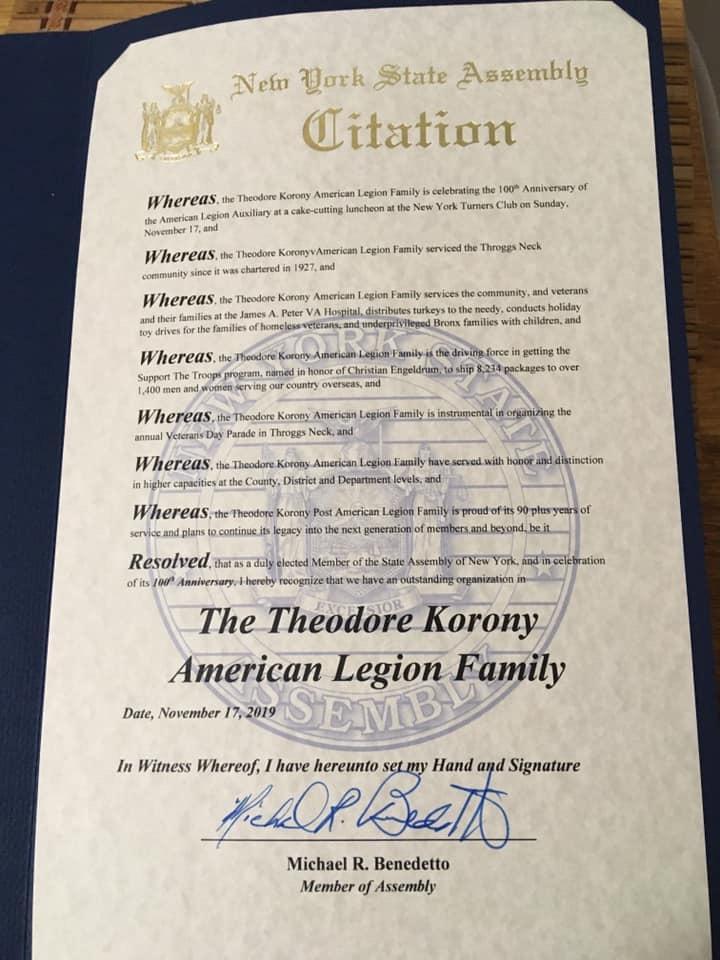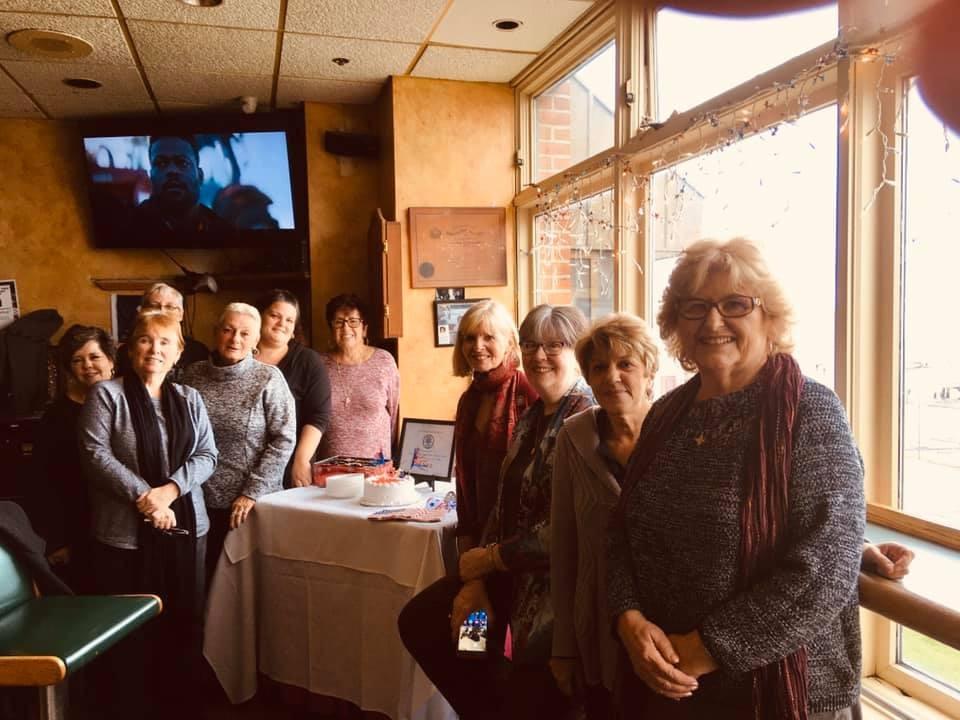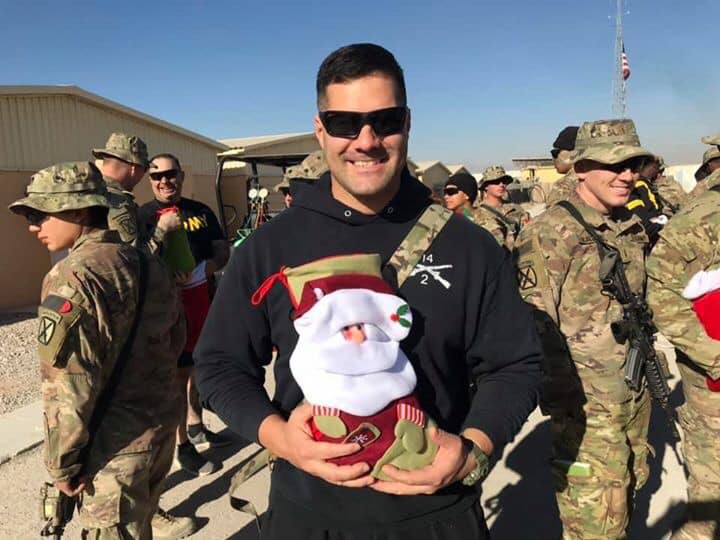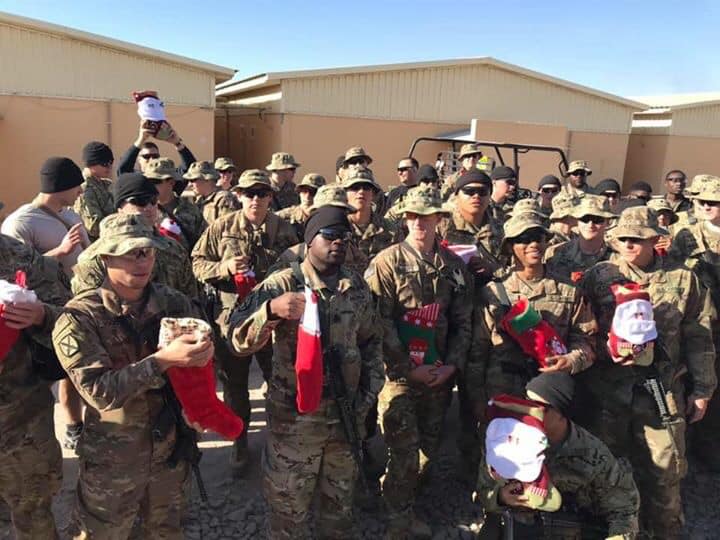 Aunt Cathy Praino continuing her mission to support our troops overseas.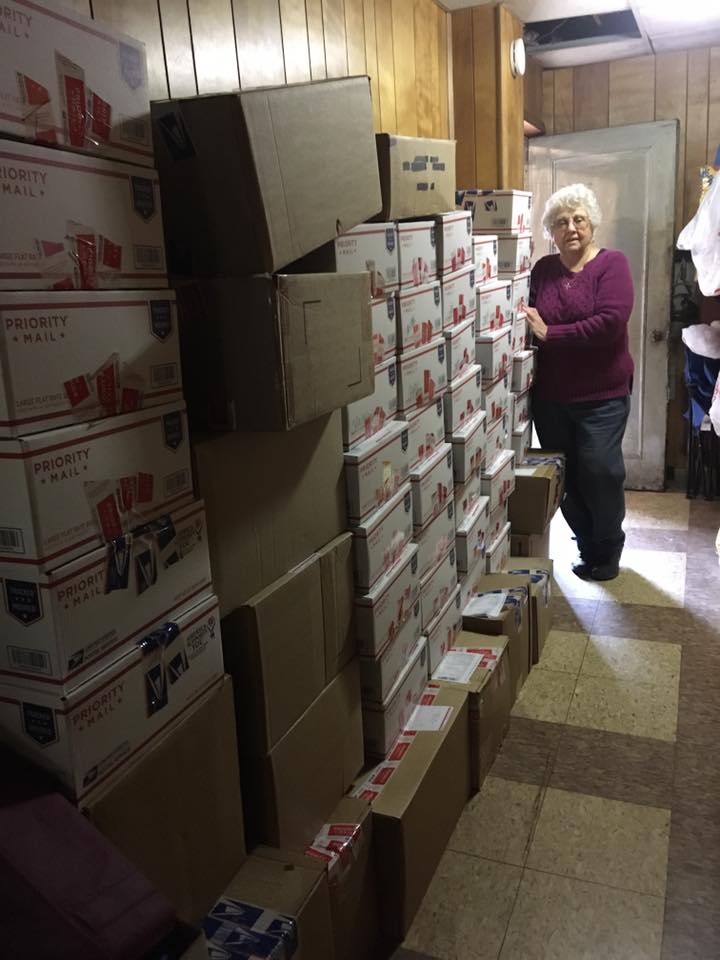 Our turkey drive and our toy drive were a continued success. Many local organizations benefitted from the Post's/community's generosity.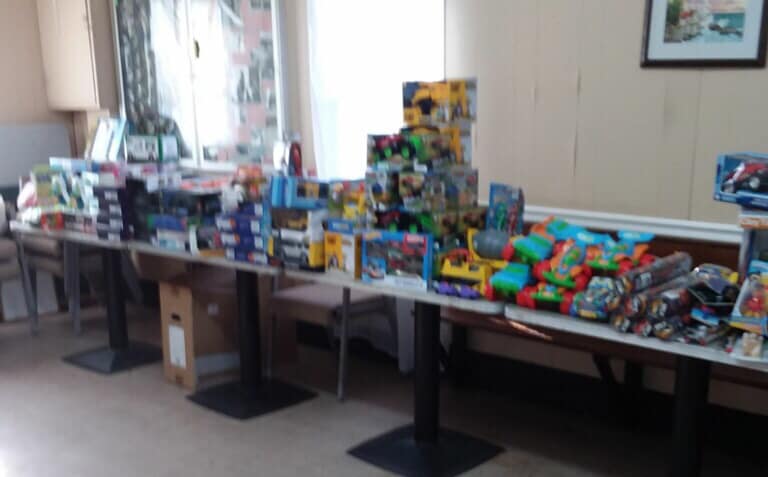 Congratulations to Ladies Auxiliary President Judy Lanci for being honored by Councilman Mark Gjonaj and receiving the public service award for all her efforts in the community and her service tothe American Legion.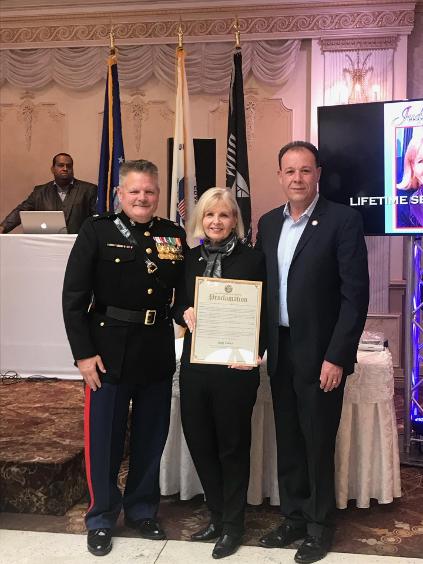 Auxiliary members Colleen McCarthy and Judy Lanci presenting a certificate of appreciation to Throggs Neck Memorial Post #1456 Commander Joe Faix and Auxiliary President Brenda Faix for their successful "Sock Hop" to benefit the troops.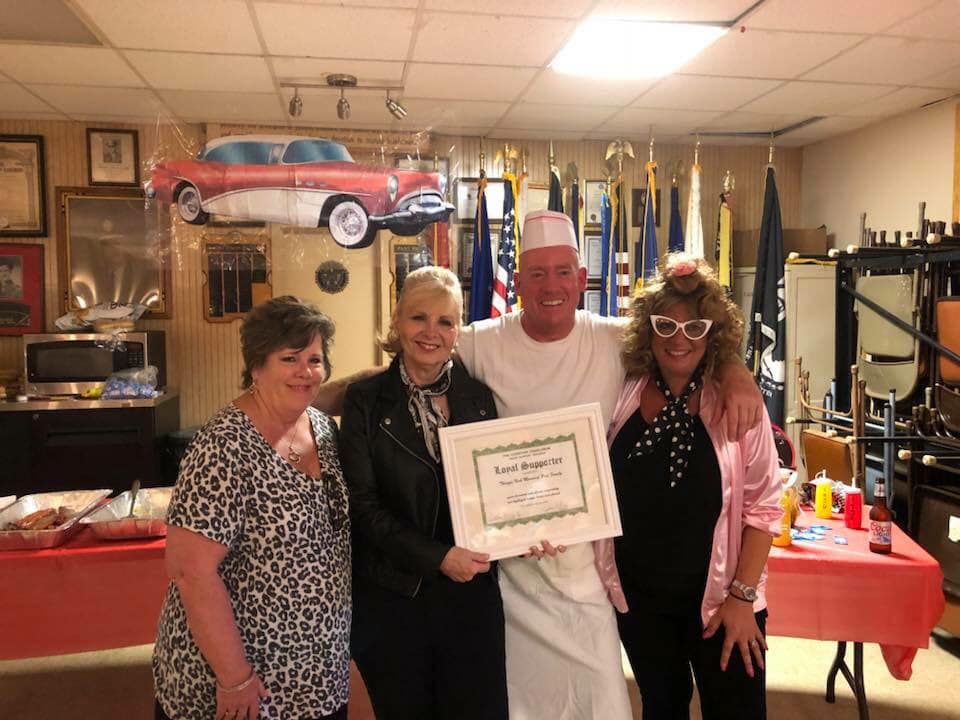 To all our auxiliary members -
I am so proud of our members who have been active in service to our Veterans, as well as the community. Throughout the year we educate our children, give to the needy, support our sick and elderly and our top priority is service to our Veterans and their families. We had the opportunity to help 23 Veteran families in need with turkeys and all the trimmings. We also supported the AHRC with their Holiday Party, helping feed and distribute gifts to this population. Our toy drive is getting organized and off to a good start. Funds are still needed to buy the toys for over 1,000 children in need. Thanks to our Support the Troops efforts another 50 boxes were shipped out for the Christmas season. Special thanks to Aunt Cathy and the team. Auxiliary members are welcome to attend Post meetings as we work as one Legion family. All additional business can be done after the post meeting same day. Your ideas and support is always a top priority. If you have any suggestions or ideas to help with our programs, you can always e-mail JLancix2@aol.com or send message to this web page, as well as a post to the Facebook page of The American Legion Auxiliary-Theodore Korony Auxiliary-Unit#253. We thank two new auxiliary members for joining the Veterans' Parade Committee. We are still in need of more volunteers as well as members. Please contact me for more information and keep in touch with all we do on our FB page.
God Bless You and God Bless America,
Judy Lanci, Unit President
A message from Unit President Judy Lanci
A letter to the Editor - April , 2015
On behalf of the Sgt. Christian Engeldrum Support the Troops Program and the Theodore Korony American Legion, we would like to thank and recognize the following businesses for donating to our fundraiser: Liberty Donut & Coffee Shop, Tommy's Pizza, Patricia's of E. Tremont, Wicked Wolf, Rino's Ristorante, Throggs Neck Clipper, Barino's Deli, Jerome Florist, Spoto's, Modern Fruit, New Green Dragon Restaurant, Edible Arrangements,Citibank,Crosstown Diner, Enzo's Restaurant, Louis Seafood Restaurant, Ice House Café, Emilio's Pizza, Brewski's, Muscle Maker Grill, 4104 Liquor, Ann Claire's Deli, G&R Deli, Throggs Neck Discount Store, Morris Park Community Center, B & S Auto/John Reilly,Williamsbridge Wine & Liquor,Big Deal Supermarket, Pasta, Pasta Restaurant, Chiariello's Jewelers,Venture Hair Design, Loretta's Pizza, David J. Stevens, DDS, Ann Art Florist, Sorrento's Pizza, Morris Park Flooring, Emilio's of Morris Park Pizza, Patsy's Restaurant, Kim's Chinese/Sushi and Schuyler Hill Funeral Home.
We'd like to also offer a special thank you to the Samuel Young American Legion Post #620 for the use of their facilities for our fundraiser. Our commitment to serving our men and women who are on the front lines in war is our only mission and with your help, we send care packages often to let our soldiers know we are thinking of them back home and hopefully make their time serving our country a little easier. Each year we are able to ship more and more boxes to our troops thanks to our donors. We have enjoyed great success due to our community's benevolence.
Congratulations to our 2015 award winners - Michael Rahilly and Dr. David J. Stevens for all their help. Also, a big thank you to the ladies of the Korony Auxiliary for all the hard work to make the night spectacular, as well as Dexter Hendon who assists in soliciting so many gifts.
Lastly, we would like to thank the attendees who support this event every year.
If you would like to donate in the future or have your business featured at our BINGO fundraisers, please send all donations and information to "The Theodore Korony American Legion, PO Box 833, Bronx, N.Y. 10465 Attn: Support The Troops". Thanks again for your generous support - please patronize these businesses who give so generously. We will never forget our men and women serving and protecting us every day. God Bless them and may they all be home soon.
Yours truly, Judy Lanci and Colleen McCarthy Co-directors
Find Us on Facebook - The American Legion Auxiliary -
Theodore Korony Auxiliary - Unit #253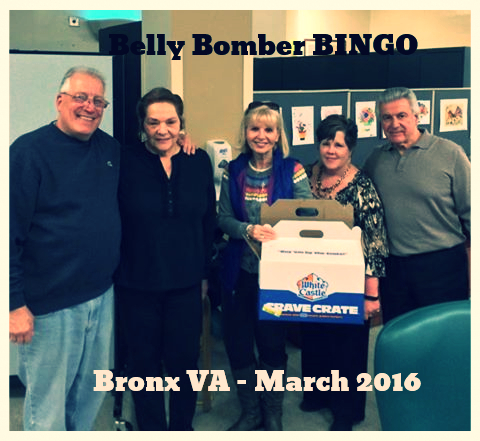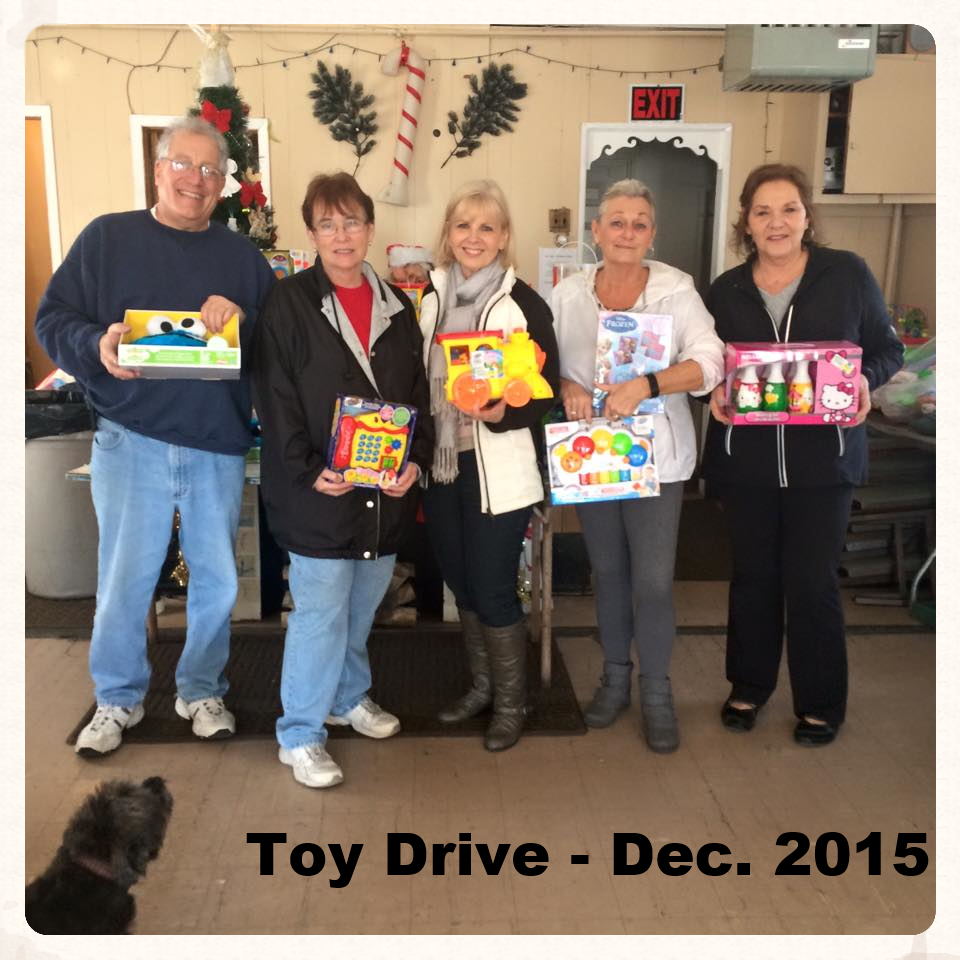 First District Military Ball and Dept. Visitation
Children's Toy Drive 2013