About The American Legion
The American Legion was chartered and incorporated by Congress in 1919 as a patriotic veterans organization devoted to mutual helpfulness. It is the nation's largest wartime veterans service organization, committed to mentoring youth and sponsorship of wholesome programs in our communities, advocating patriotism and honor, promoting strong national security, and continued devotion to our fellow servicemembers and veterans.
Eligibility Dates
If you are currently on active duty, serving the United States honorably, anywhere in the world, or have served honorably during any of the following eligible war eras, we invite you to become a member of The American Legion.
Aug. 2, 1990 to today (Gulf War / War On Terrorism)
Dec. 20, 1989 to Jan. 31, 1990 (Panama)
Aug. 24, 1982 to July 31, 1984 (Lebanon / Grenada)
Feb. 28, 1961 to May 7, 1975 (Vietnam War)
June 25, 1950 to Jan. 31, 1955 (Korean War)
Dec. 7, 1941 to Dec. 31, 1946 (World War II)
April 6, 1917 to Nov. 11, 1918 (World War I)
Post Officers 2019- 2020
Commander -
1st Vice -
2nd Vice -
3rd Vice -
Adjutant -
Finance Officer -
Sgt. at Arms -
Chaplain -
Historian -
Judge Advocate -
Bronx VA Service Officer -
Gene De Francis
Kevin Devine
Sal Caruso
Nick Tedesco
Colleen McCarthy
Ed McGee
Christine Ryall
Guy Richardson
Thomas Hansen
Patrick Devine
Thomas Hansen
About Our Post

The Theodore Korony Post was established in 1927 at the Adee Mansion in Edgewater Park which was owned by the Shaw family. We now know that building as the Edgewater Volunteer Hose Company headquarters. The American Legion Post was named for an early Edgewater resident killed in World War I.

Theodore Korony, called Teddy, was raised in Edgewater Park on the waterfront at Big Oak. The numbering system was not yet in effect in the mid-teens, but his home would be approximately 1-B. He was thin and a rather dapper dresser and when he entered the Army, a farewell party was held for him at the old dance hall in "B" section south of the mansion. His mother had a fine operatic voice and when she arrived at the party, she sang Paolo Tosti's Goodbye to her son creating a rather emotional and warm moment. The song carried the words "goodbye forever" and little did she or he know how prophetic it was. Hit by a shell, he was the first local casualty of the war.

The Post moved to newly constructed headquarters, circa 1947 on Miles avenue at E. 177th St. A steep hill led down to it from E. 177th Street east of Meagher Ave. The contour of the roadways had been changed due to the construction of the approach to the Throggs Neck Bridge. The same construction led to the demolition of that building circa 1959 after it was condemned by the City of New York.

The post used the money from the demolition proceedings to buy the old Vindabona mansion at 230 Blair Ave. The building was built around 1850 by the Morgan family and later it was bought by Francis de Ruyter Wissman. He moved the building to get a better view of the Long Island Sound and to better enforce his riparian rights. He also enlarged the building to include 28 rooms.

When the Wissman family moved out, it became the popular Viennese restaurant called the Vindabona, which had entrances on both Blair and Longstreet Avenues. It had a beautiful winding staircase and a downstairs fireplace, which was accessed from two back-to-back rooms. This feature gave the restaurant its next cognomen, the open fireplace.

It was a huge structure and difficult to heat and maintain but it was available and so the legionnaires bought it and fixed it up. It remained their home until December 6, 1986 when they could no longer afford to maintain it. It was razed and most of the property sold to pay for the new headquarters constructed on one of their parcels on Longstreet Avenue just east and south of the old structure.

(From The Bronx, in Bits and Pieces

by Bill Twomey)

Our storied 80 plus year history reflects an extraordinary degree of commitment to America, its veterans and their families. The compassion that motivates true patriotism runs deep in the veins of our members. Our unequaled achievements for the community, state and nation are our "brushstrokes" on the canvas of American Society as it is lived here in the City of New York.

The re-formation of the Veterans Day Parade, through the efforts of the United Veterans' Day Parade Committee of Greater New York, Inc. was spearheaded by the Korony Post, now in its 25th year!

The Korony Post 253, part of the Bronx County Organization of the American Legion, has the largest contingent of past County and District Commanders as well as a Past Department of New York Vice Commander. The Korony-Memorial American Legion Judo Club, organized by the Post, has had many state and national champions. The Joseph Mazzariello Christmas Toy Drive has brought smiles to under privileged Bronx children for over 20 years!

Our focus is on the many programs of the AMERICAN LEGION, primarily through the philanthropic distribution of earned interest income. Through the direct efforts of our organization, we have developed the Bicentennial Veterans' Memorial Park, Inc. at Weir Creek, a 9 ½ acre "oasis in the city" dedicated to the men and women of all of America's wars and conflicts. The park is home to many community activities such as the Throggs Neck Girls Softball League, football games, and martial arts exhibitions. The park is the community venue and host for concerts and events that enhance the cultural aspect of our everyday lives.

Post members hold board positions on many borough and citywide programs including our local community board, the Bronx Borough President's Veterans Advisory Board and the Mayor's Office of Veterans Affairs. We have many certified Veterans Affairs Voluntary Service people active in aiding veterans of all wars and conflicts.

We proudly sponsor the THEODORE KORONY SONS OF THE AMERICAN LEGION SQUADRON #253, open to all sons, grandsons, stepsons, or adopted sons of Legionnaires. They are 45,000 strong in the State of New York. www.sal.legion.org, Check out what they do and how you can join and serve too!

We are honored by our association with the THEODORE KORONY AMERICAN LEGION LADIES AUXILIARY UNIT #253, which is open to mothers, wives, sisters, granddaughters and great daughters of Legionnaires. This also applies to deceased members of the United States Armed Forces.
They are 65,000 members strong in New York State. www.legion-aux.com, Check out what they do and get the feeling of service you deserve.

Presently we meet on the 3rd Sunday of each month @11:am at the American Turners of New York facility 748 Clarence Avenue Bronx, New York, 10465. The elegant ambience is a perfect setting for our meeting and events throughout the year.

We, the members of the Theodore Korony Post #253, Bronx County, Department of New York are 175,000 strong and we cordially invite you to join us! You will find a warm welcome, strong camaraderie and we will reinvigorate your passion for the ideals of your country which is still the best country on the face of the earth!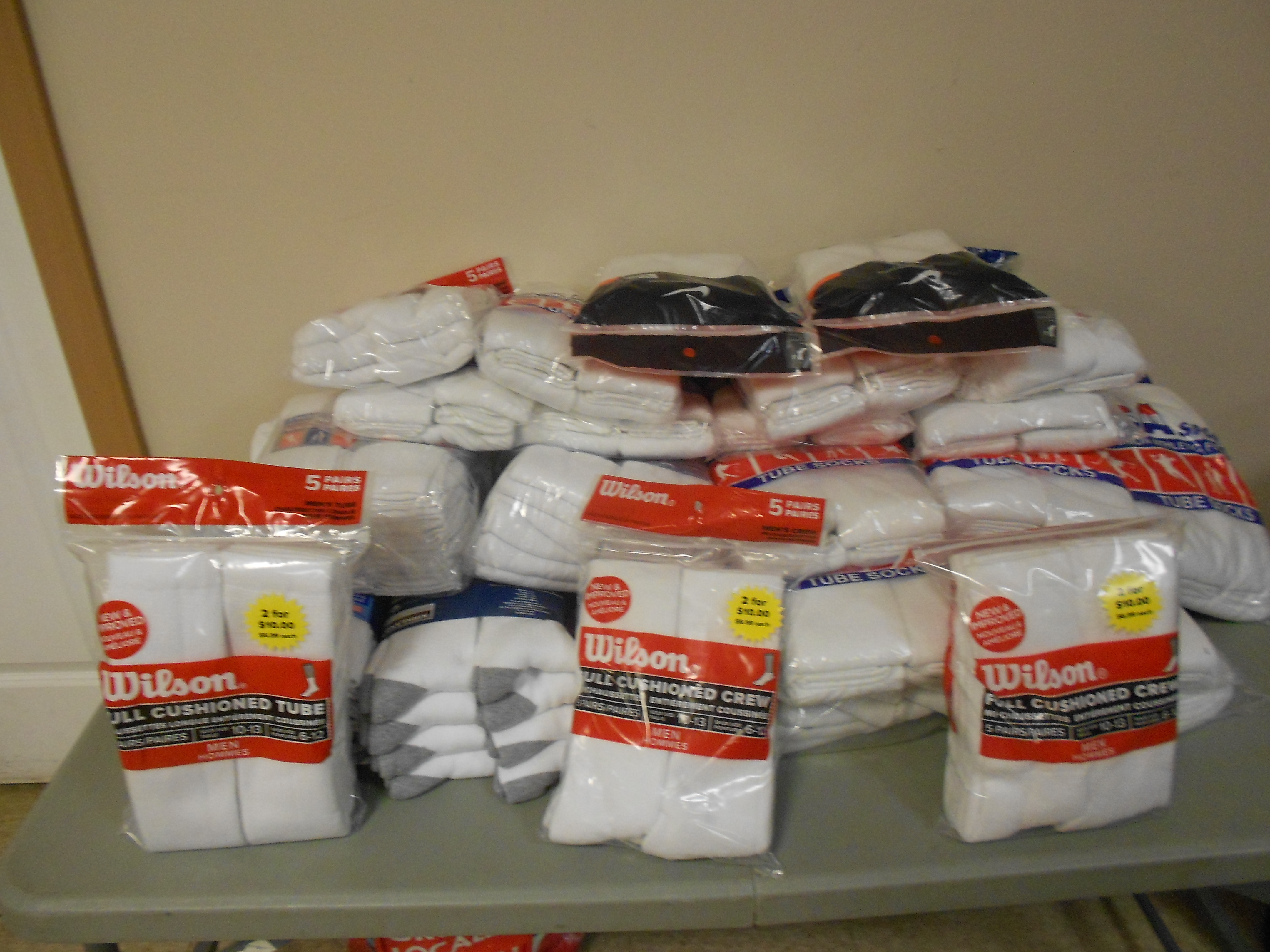 Upcoming Events -
September 29th - Rededication of the Theodore Korony memorial stone in Edgewater Park at 11:00 AM. Collation to follow.
October 13th - Columbus Day Parade at 12 noon.
November 3rd - Support the Troops Fundraiser at Brewski's Bar at 12 noon.

November 10th - Bronx Veterans' Day Parade. Muster at 11:00 AM at Lafayette and E. Tremont Avenues.
November 11th - Veterans' Day Ceremony at the Winged Victory Memorial at 10:30. Van Nest Ceremony to follow at 12:15.
***Legislative Alert***
Background: Congressman Doug Lamborn (R-Colo.) recently introduced a bill that would break our promise to veterans. H.R. 4457, the Veterans Empowerment Act, would dismantle the VA health care system, charge veterans for service-connected health care, and reduce VA to an insurance program for veterans. Congressman Lamborn and bill cosponsors, Congressmen Mark Meadows (R-N.C.) and Trent Franks (R-Ariz.) must not be allowed to advance this dangerous proposal.
Take Action: Urge your member of Congress to oppose H.R. 4457 and let Congress know if they cannot take care of America's veterans, then Congress should quit creating them.
CLICK HERE TO TAKE ACTION!


Photo Gallery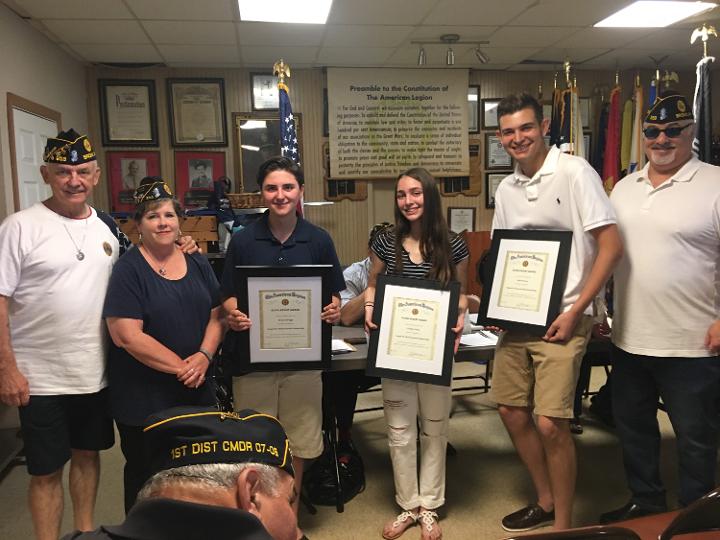 Congratulations to the 2019 scholarship winners:
Dylan Salveggi, Cecilia Cullen and John Pirrone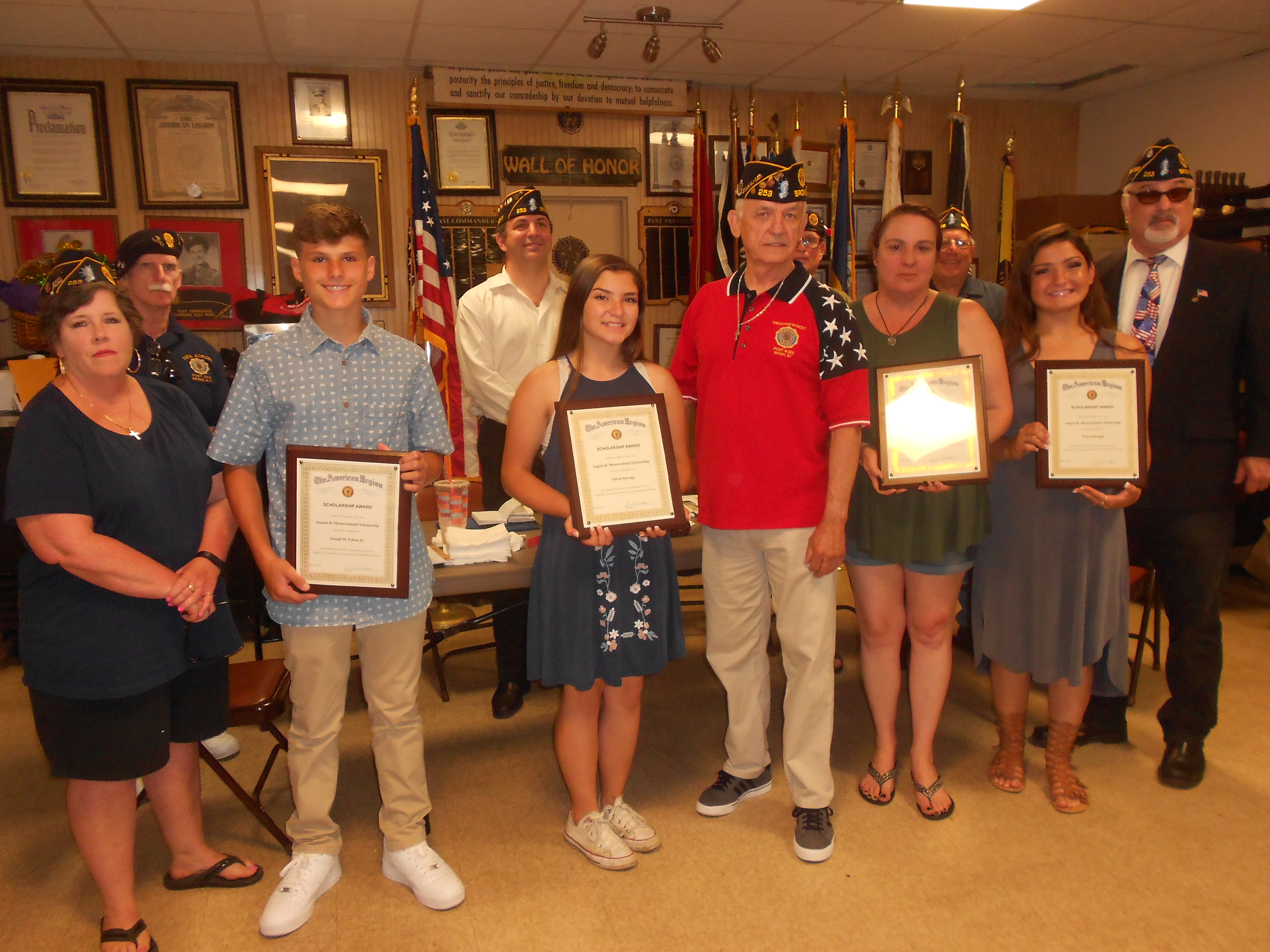 Congratulations to the 2018 scholarship winners:
Joseph Peloso, Jr., Erica Salveggi, a representative for Kayla Engeldrum and Olivia Salveggi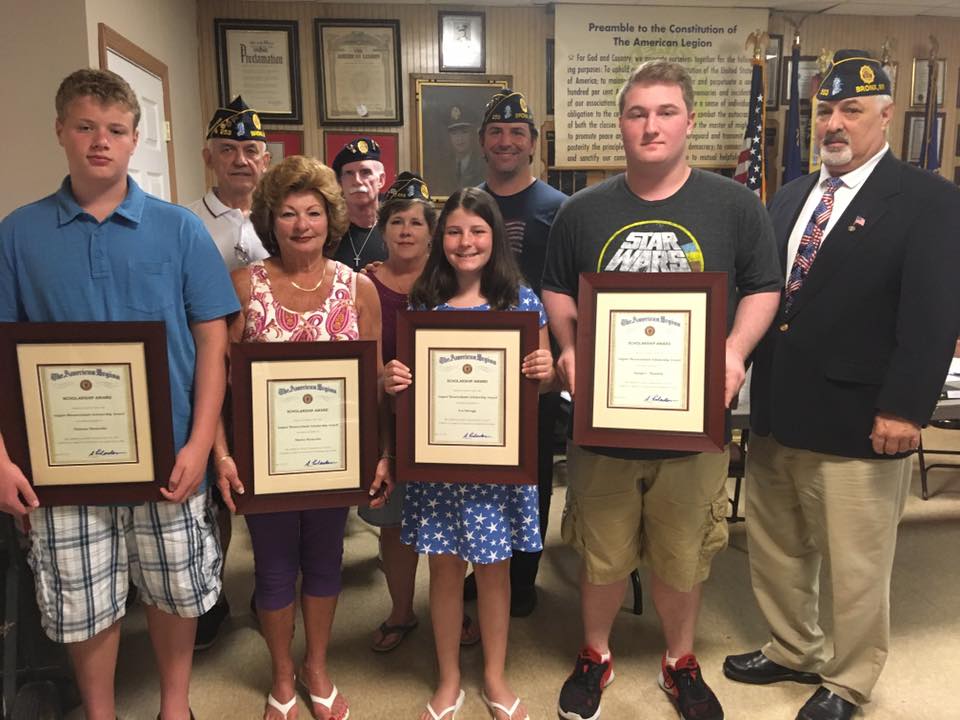 Congratulations to the 2017 Scholarship Winners:
Nicholas Musacchio, a representative for Marisa Musacchio, Ava Salveggi and Joseph Mondello, Jr.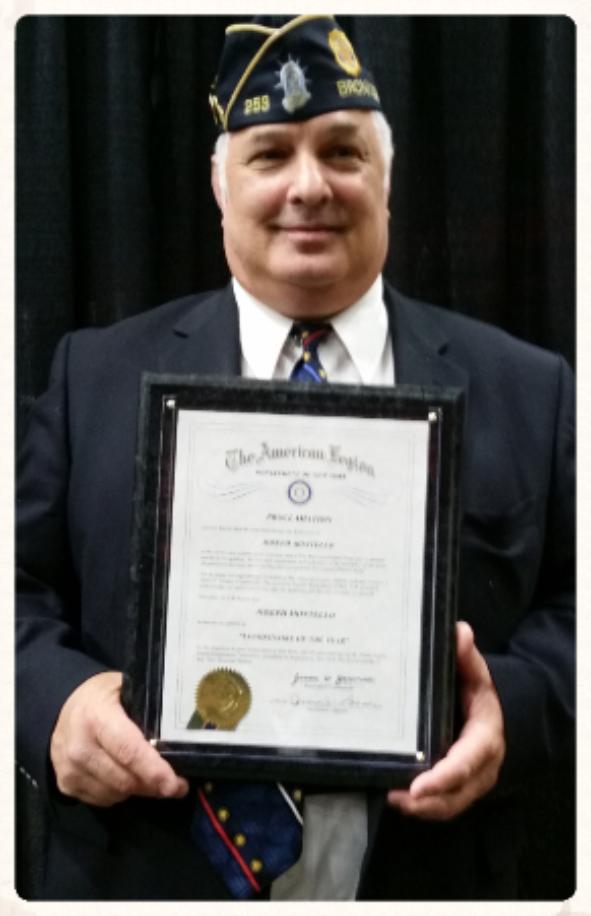 Congratulations To Joseph Mondello, 2016 Legionnaire of the Year.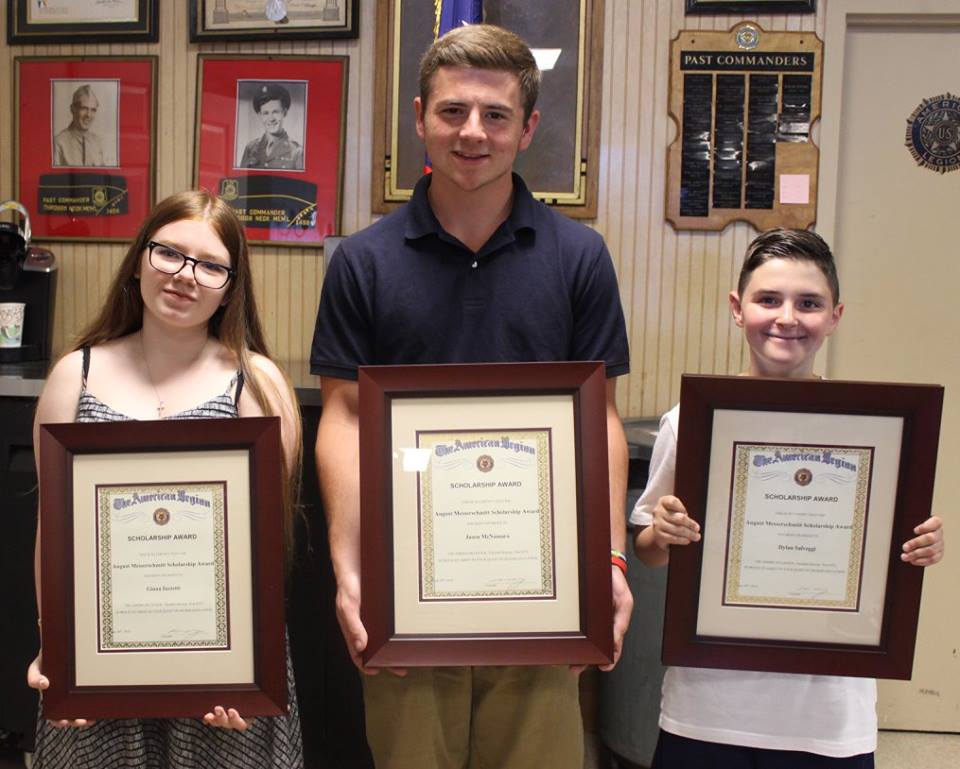 Congratulations to the Post Scholarship Winners of 2016!
Gianna Iazetti, Jason McNamara and Dylan Salveggi.
Post Christmas Party, December 2015
Bronx Veteran's Day Parade 2013
Post Christmas Party - December 2014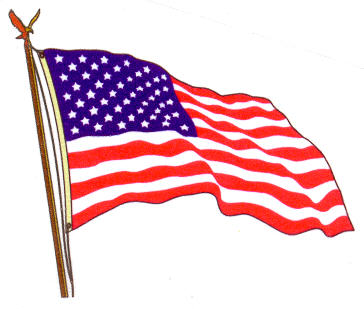 Find us on Facebook - Bronx Korony Post #253 A.L.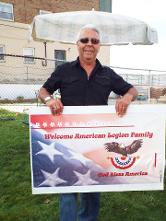 Join Us
We meet every third Sunday of the month at 11:00 AM at the NY Turner Club, 748 Clarence Ave., Bronx, NY